Founded by Stephan Grynwajc, a French lawyer (Avocat), a UK lawyer (Solicitor), and a lawyer in Canada and the U.S., the Law Office of S. Grynwajc assists U.S., Canada, and EU-based entrepreneurs, start-ups and small to medium size companies in their operations in Europe, Canada, and the U.S.
We practice startup law, corporate and commercial law, privacy law, technology law, contract law, and internet law, under French law, UK law, EU law, Canadian law, and U.S. law.
In a Nutshell
Transatlantic Perspective
Our legal qualifications in the EU, the U.S. and Canada allow us to provide the best legal support to the entrepreneur and start up community on both continents, and to be particularly well positioned to assist our clients in their international expansion plans.
Digital Focus
Looking for an Internet or Privacy Lawyer? Our firm specializes in the technology sector, and in the practice of technology, intellectual property, data protection/privacy, and digital law, under European, Canadian, and U.S. law. Ask us about GDPR!
In-House Services
In need of additional legal help? We also serve as acting General Counsel or provide supplemental legal support to companies, particularly in connection with the drafting and negotiation of international contracts under French, UK, U.S., and Canadian law.
4 Jurisdictions - 4 Legal Systems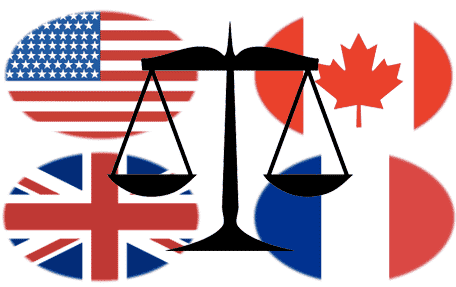 We provide legal advice and transactional support to clients under U.S., Canadian, English and French law
Subscribe to our newsletter
[mc4wp_form]
Latest News
3
Dec
2018
In the first edition of this article published on this blog on March 3, 2018, I explained how the Privacy Shield fits within the overall question of compliance with GDPR, and whether it is deemed...